In a salad, with a fruit or with potatoes, duck liver can be used in a thousand unanticipated yet delicious ways. Synonymous of festivities, duck liver is synonymous with pleasure.
HALF COOKED WHOLE DUCK LIVER

AVERAGE WEIGHT on order, from 300 to 800g or per 200g piece.
SHELF LIFE  
EN TERRINE & EN POCHE 40 days refrigerated,
AU TORCHON 3 Months refrigerated
 between 0 and 4°C or freeze for 1 year at -18°C.
The finest way to prepare duck liver, preserving the product's integrity. It is kept whole, cooked on low temperature, 70°C.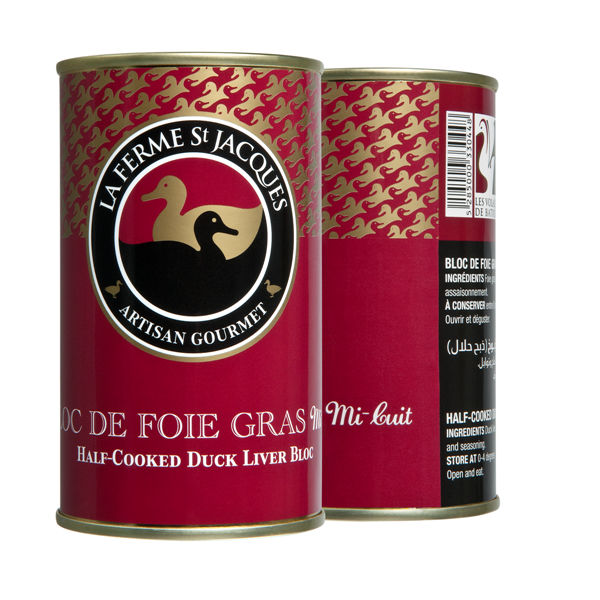 BLOCK OF DUCK LIVER MI-CUIT
(With Slices 50% or Stuffed with Figs)
NET WEIGHT 200g and 1kg.
SHELF LIFE 1 year refrigerated between 0 and 4°C .
To guarantee a homogenous aspect, try the bloc of duck liver.
BLOCK OF DUCK LIVER STERILIZED
NET WEIGHT 200g and 1 kg.
SHELF LIFE 3 years store at room temperature.
The block of duck liver cooked longer, can be stored out of the fridge and travels the easy way.