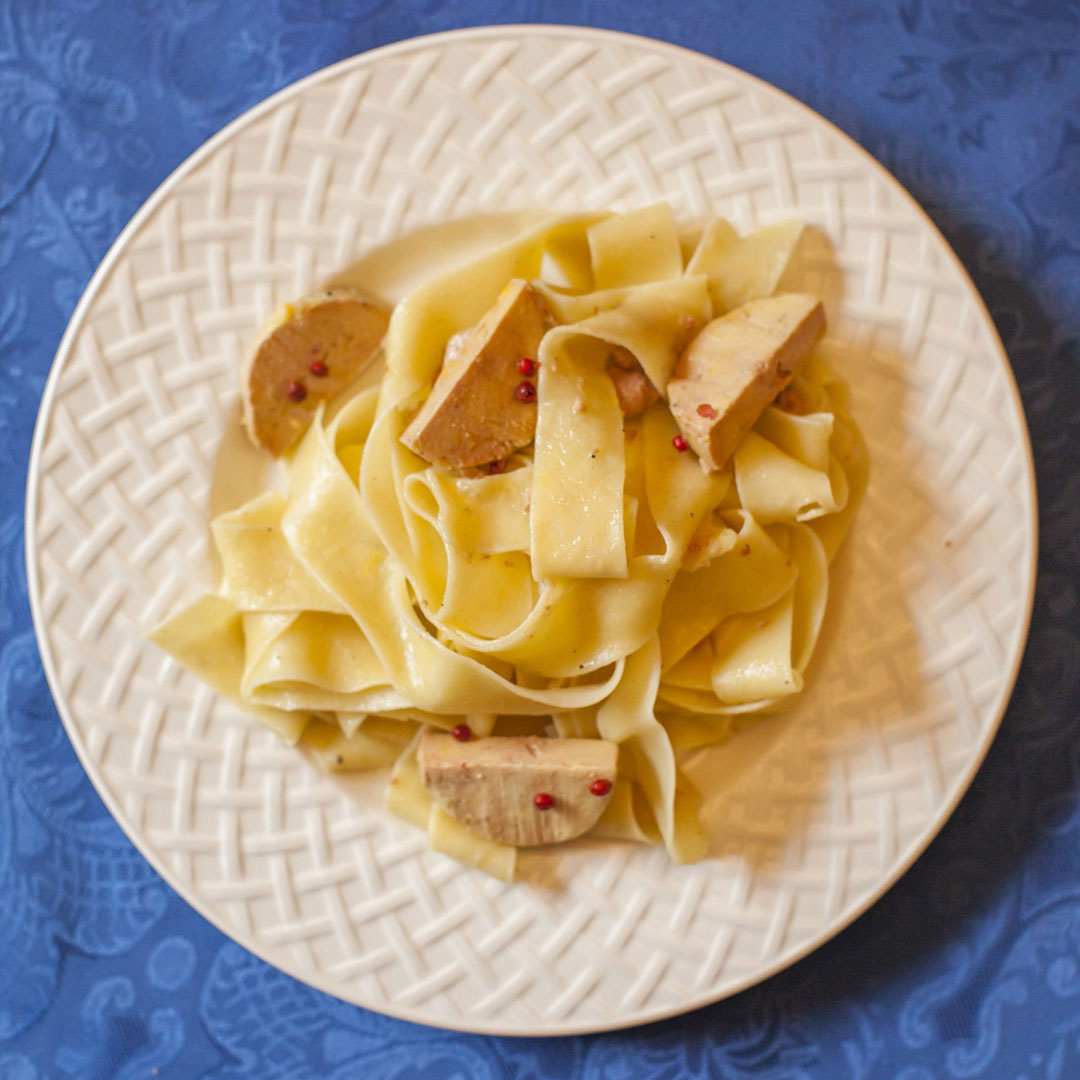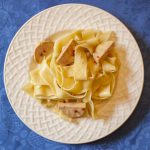 Cook the pasta in salted boiling water. Cut the half cooked whole duck liver into 8 pieces, then cut the pieces into halfs. Reserve 6 of them to decorate the dish at the end.

In a pan, mix the crème fraîche with the nutmeg, the duck liver pieces, the salt and the freshly grated black pepper, and simmer for 5 minutes.

Add the pasta to the sauce and stir from time to time during 1 minute.

Use then the 6 pieces of duck liver and the baies roses to decorate your dish.
Recipe by: Jihane Feghali