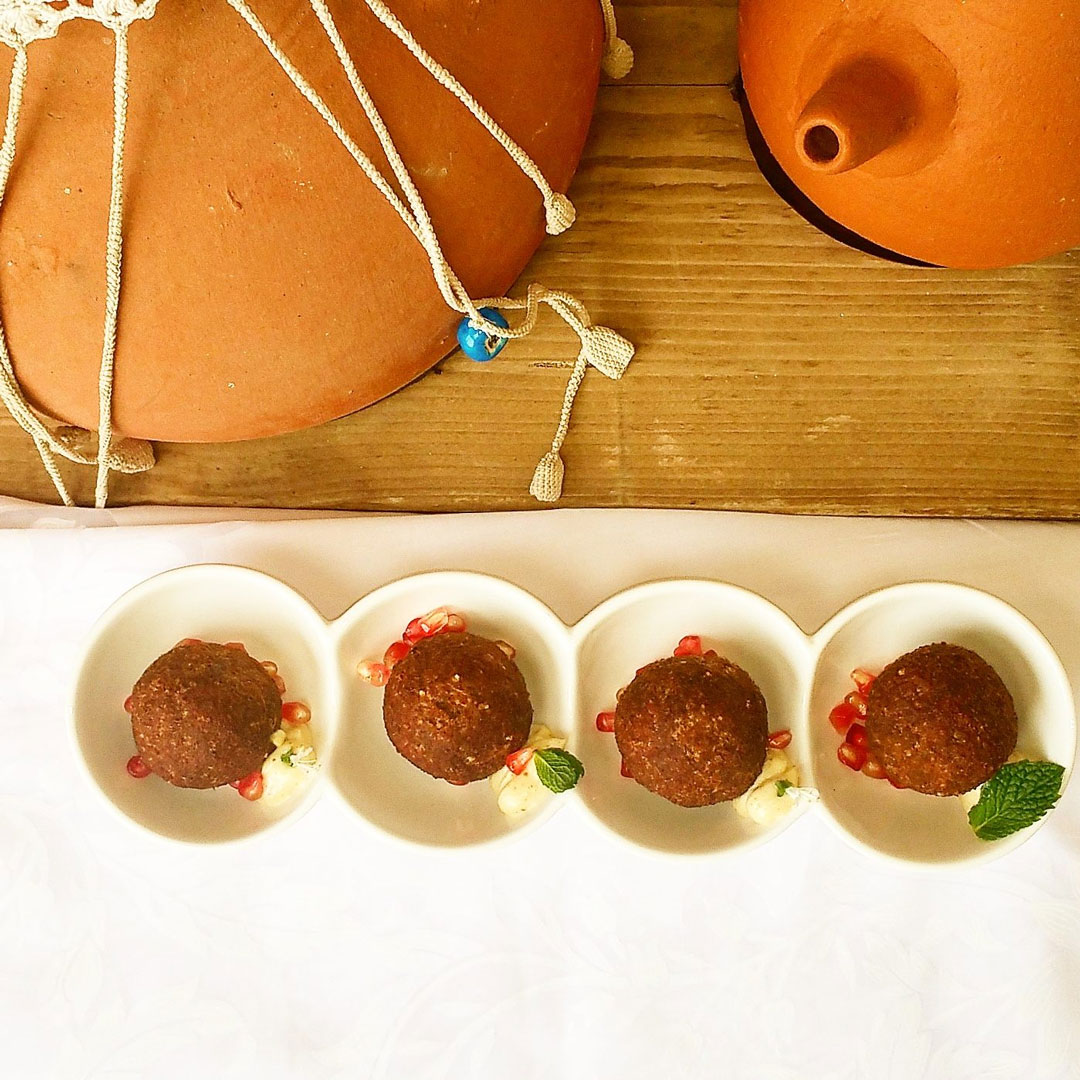 Using your hands, to form small balls of kebbeh about 20g each.

Mix the Pâté au Foie Gras with the pine nuts and stuff each ball of kebbeh with 5g of the pâté mixutre.

Heat the vegetable oil in order to deep fry the kebbeh balls. Meanwhile, mix the mayonnnaise, the tahini and the lemon juice in the same bowl to form the dipping sauce.

Once the oil is hot (116 degres), deep fry the kebbeh balls untill golden (2min max). when its done, remove the kebbeh and drain on parchment paper.

Proceede with the plating by pupming tahini mayo sauce on the bottom of the bowl, then place the fried kebbeh balls on it, and decorate with mint leaves and pomme grenade seeds.
Recipe by: Antonio El Khoury