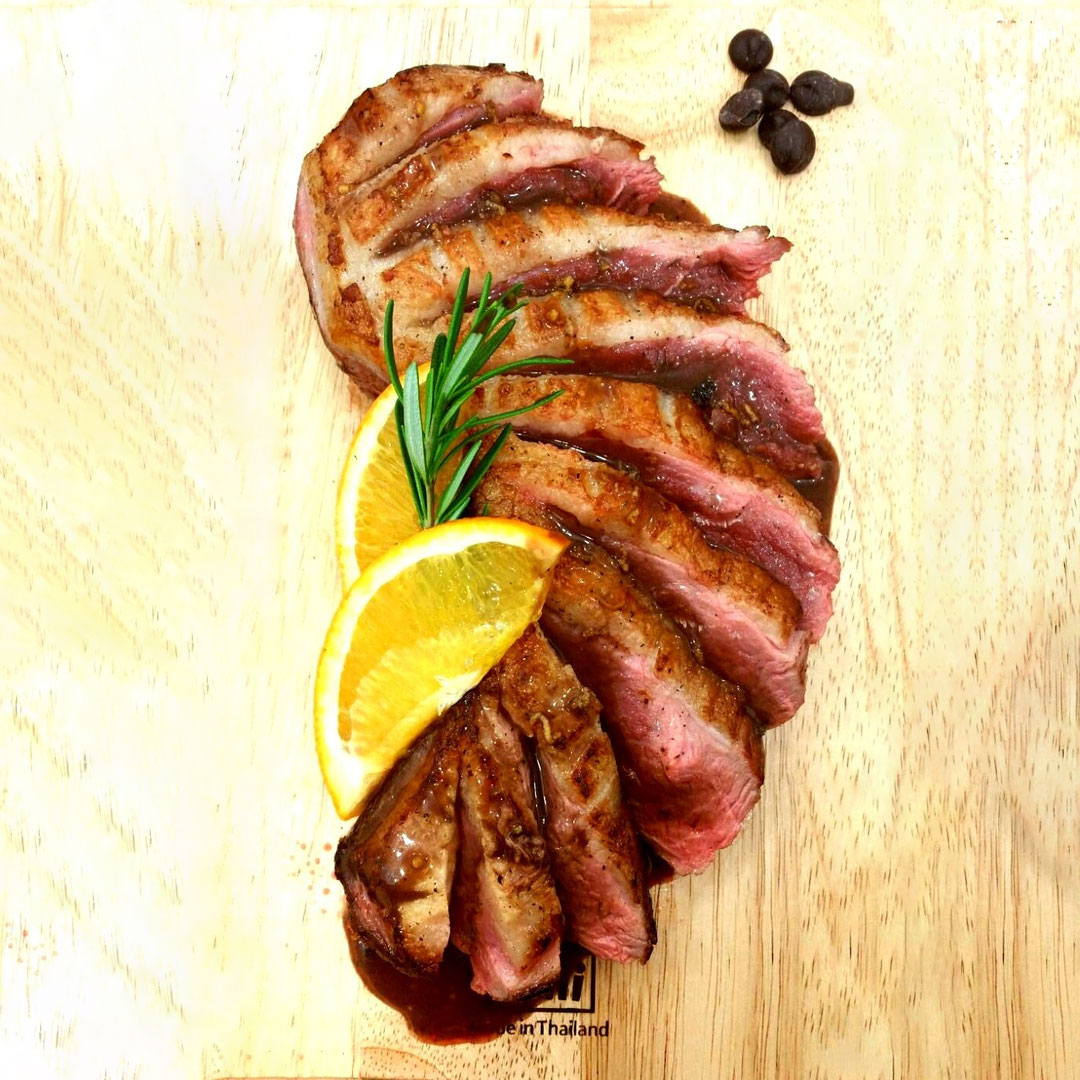 Put the duck breast on a cold pan with skin side down, and turn on a low fire for 10 min in order to melt the excess fat. Remove gradually the melted fat.

After 10 min, remove all the melted fat and put back the duck breast in the same pan on high heat for 1 to 2 min or until golden brown, then turn the breast and cook for 2 min.

Remove from the pan, cover, and let it rest for 3 min.

In the same pan, add the rosemary, the balsamic reduction, the black pepper and the chicken stock. Mix well and let it reduce to the half on a high heat. Once reduced, turn off the heat and add the chocolate and the orange zet.