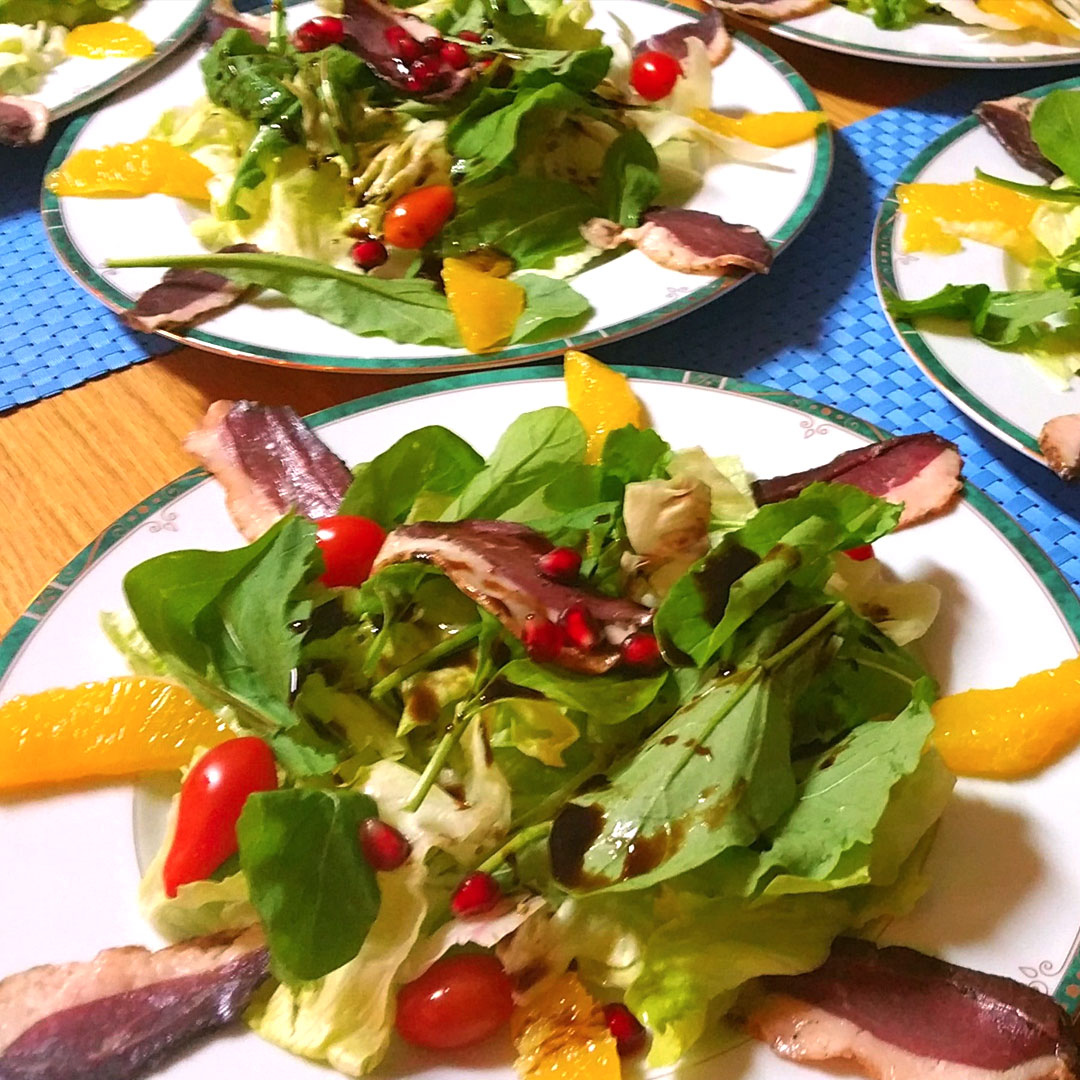 Wash all the vegetables, dry well and set in the fridge.

Grate the orange zest, than peel the orange and cut it into identical slices.

mix all the ingrendients of the sauce together and taste the sauce before plating to adjust the seasoning according to your preferences

Mix the greens with the sauce, then proceed with the plating and add the cherry totmatoes, the walnuts and the smoked duck breast.
Recipe by: Antonio El Khoury