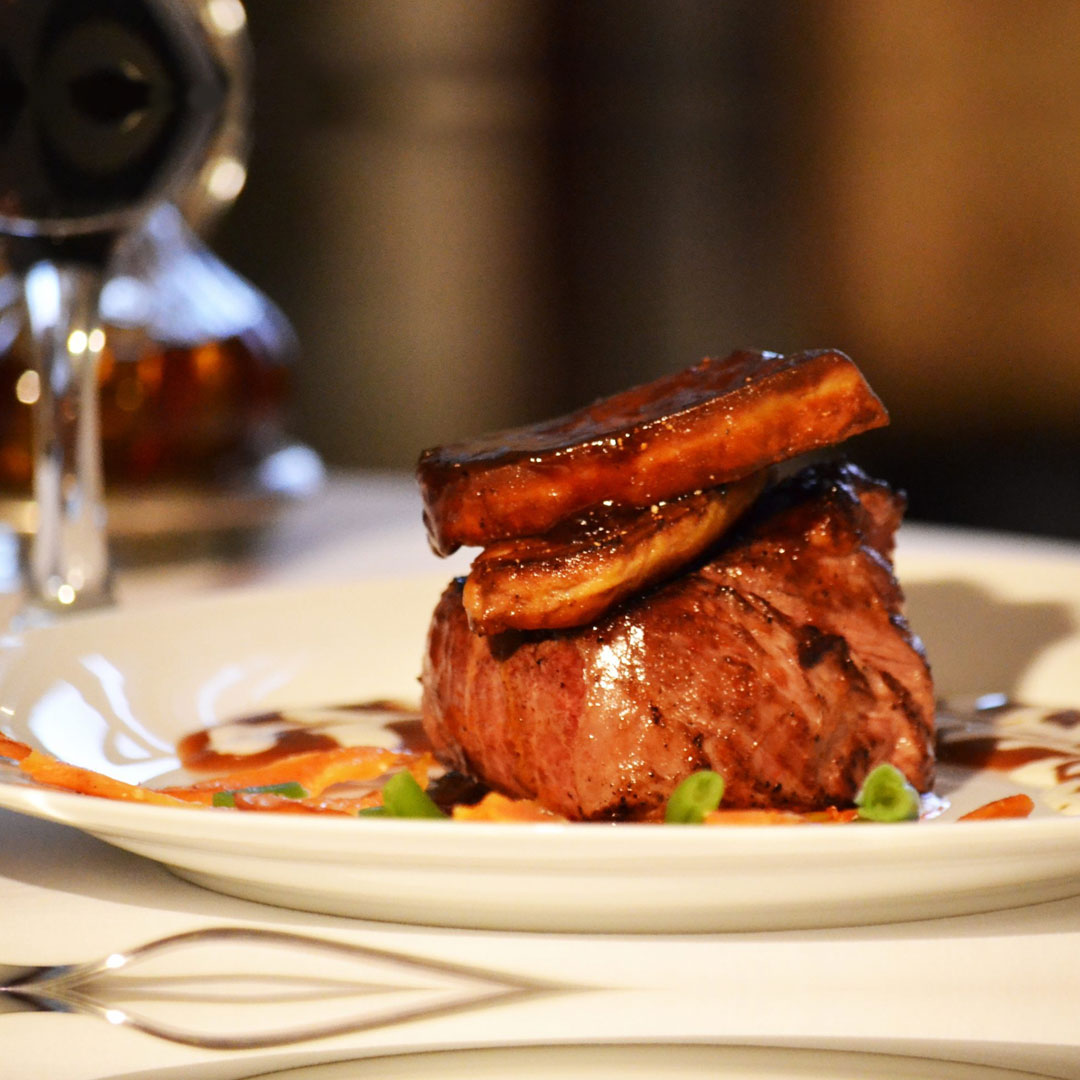 Mix all the sauce ingredients in a pan on a low fire untill the sauce thickens.

While the duck liver is pretty cold, cut into 1.5cm thick pieces and coat them with flour. Remove the excess flour and let the duck liver pieces chill in the fridge.

Put a frying pan on a high fire. Coat the tournedos pieces with olive oil and black pepper and sear them in the hot pan 1 min form each side. Rest the meat for 5 min.

Remove the duck liver from the fridge and sear them on a medium fire without adding any sort of fat. cook the duck liver pieces 1.5 to 2 min from each side in order to form a nice crust from the outside and preserving a soft texture from the inside. Rest the pieces for 1 min on a napkin.

Proceed with the plating by adding the Duck liver pieces on top of the tournedos, then add the sauce.
You can add sauteed vegetables or mashed potaoes to the dish.
Recipe by: Antonio El Khoury