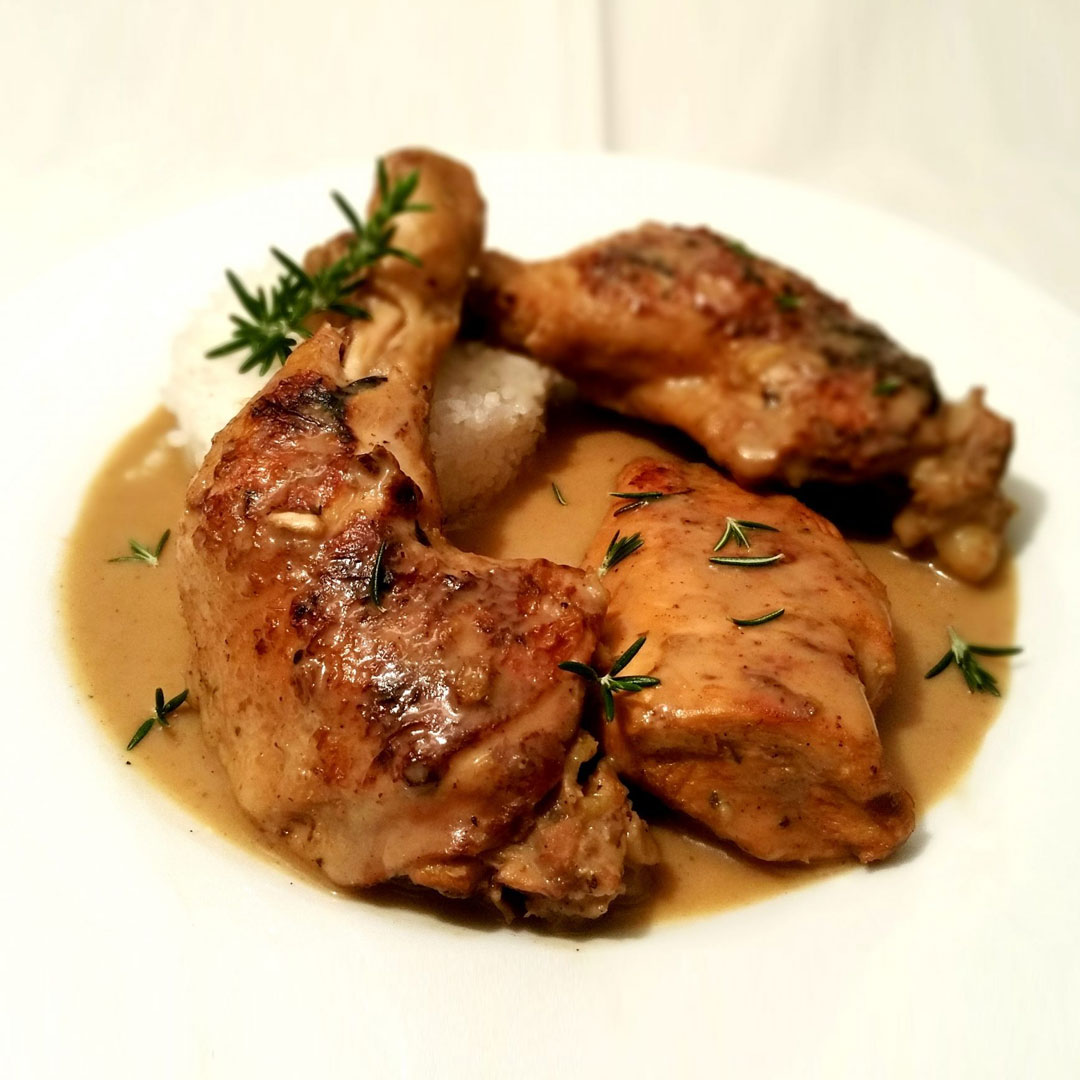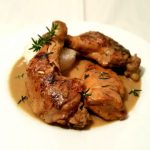 Servings

Prep Time

2

people

30

min
Servings

Prep Time

2

people

30

min
Servings

Prep Time

2

people

30

min

Servings

Prep Time

2

people

30

min
Marinate the Farming chicken pieces with the red wine vinegar, mashed garlic, ginger, black pepper, salt, 2 sprig of wild thyme and the zest of one and a half lemon for 30 min.

After 30 min, drain the chicken pieces and coat them with the flower and remove the excess. Add the olive oil to a hot pan and sear the chicken on a high fire until golden brown.

Add the marinade and the chicken stock to the pan and bring it to a boil, then, lower the fire and let simmer 35 min.

Meanwhile, boil the jasmin rice with 2 cups of boiling water on low fire. You want the rice to be fluffy and sticky.
Recipe by: Antonio e Khoury