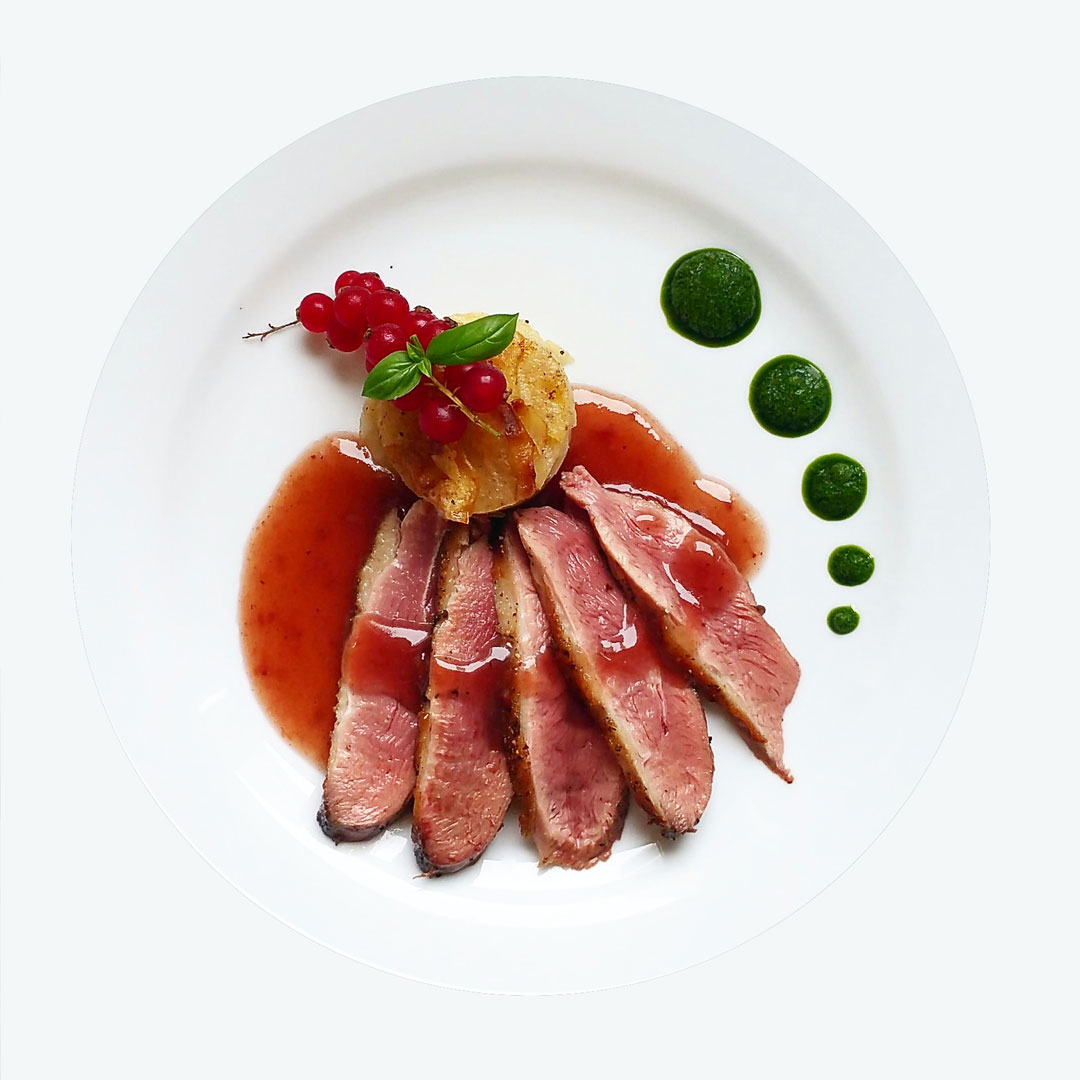 Remove the duck breast from the fridge to room temperature, and preheat the oven at 200 degree.

Begin the gratin dauphinois by cuting the potatoes into thin round slices and season with salt, black pepper and nutmeg. Add the milk and 0.5L of crème fraiche, sprinkle the shredded cheese on top of the preparation and cook in the oven for 40 min or until golden brown.

Pour the chicken stock and the raspberry jam in a pan and bring it to a boil on low heat. Season with salt and pepper.

Once the gratin is done, remove from the oven and let it cool at room temperature. Sear the duck breasts in a hot frying pan on high heat, 1 min each side (Skin-side down first). Remove the melted fat and continue the cooking in the oven for 5 min at 200 degree.

Add the duck fat to the sauce and the rest of the crème fraiche to make a liaison. After 5 min, remove the duck breasts and let it rest for at least 3 min.

Proceed with the plating by adding the gratin first then the seared duck breast coated with the raspberry sauce. You can add a herb sauce for the decoration.
Recipe and plating by: Antonio El Khoury