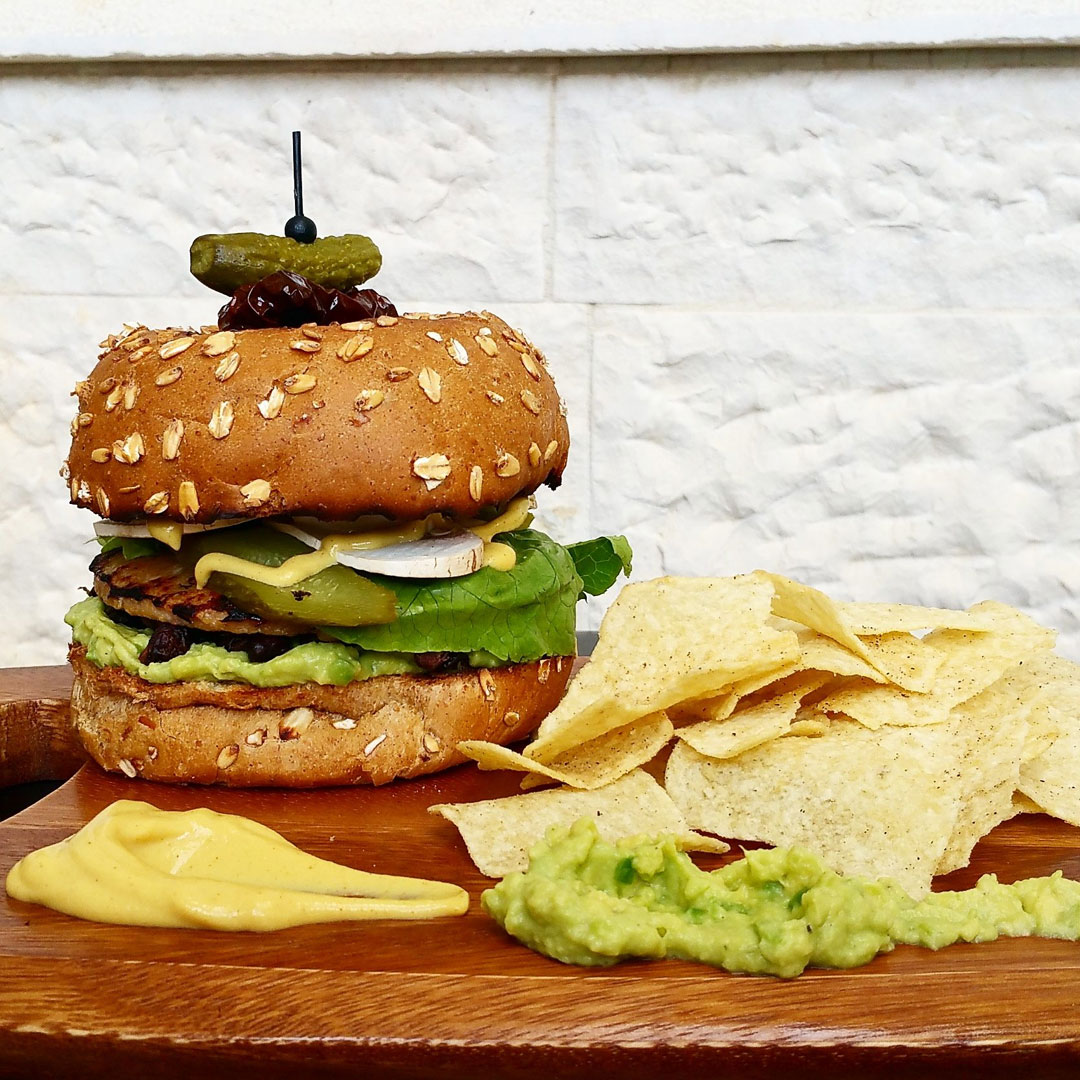 Peel the avocado and smash them with the garlic, the lemon juice, salt and pepper.

Slice the mushrooms, the lettuce, the pickles and the sun dried tomatoes

On a hot pan, grill 4 pieces of La Ferme St. Jacques's farming Chicken burger on medium heat, 2 min from each side.

Proceed with the plating by simply assembling the ingredients into the burger bun and add the tortilla chips.